We are most fortunate to have a strong and engaged board of directors representing all three counties of the Eastern Panhandle. The board meets four times per year and each director also serves on at least one of our many active committees.
Andrew McMillan, PhD., President is the CEO of Jefferson Distributing Company in Martinsburg, WV.  McMillan earned a BS in Chemistry from UNC-Chapel Hill and a Ph.D. in Chemistry from Emory University.  Prior to returning to WV to run his Family's business in 2012, Andrew spent 15 years in San Francisco where he was first a Scientist with NASA and then a Principal at 5 AM Ventures, an early-stage Venture Capital investment firm.  In addition to serving on the Board of the Eastern West Virginia Community Foundation, Andrew is a member of the Rotary Club of Shepherdstown and serves on the Boards of the Friends of Music, United Way of the Eastern Panhandle, UNC-Chapel Hill Board of Visitors, UNC Graduate Education Advancement Board (GEAB), the UNC Chemistry Department Advisory Board and the WVU Professional Sales Advisory Board.  Andrew lives in Shepherdstown, WV with his wife, Kakie, and their three children.
Susan Caperton, Vice President lives in Berkeley Springs with her husband Gat and their three teenage daughters.  She is the chairperson of Morgan County Backpacks, which provides bags of food each week to over 360 kids in Morgan County who have inadequate access to food on weekends. She is a graduate of Northwestern University and the University of Michigan Law School.
Chris Janelle, Treasurer is an Eastern Panhandle attorney who graduated from the University of Richmond, T.C. Williams School of Law in 1992. Shortly after earning his law degree, he and his wife Sherri moved to Martinsburg. They have two daughters and are active in the community. Chris is a member of the Martinsburg Sunrise Rotary Club, St. Joseph's Catholic Church, and serves on the board of the Boys and Girls Club of the Eastern Panhandle.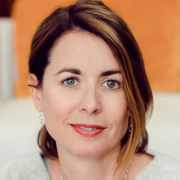 Jen Rolston, Secretary, is the founder of Eden Design, a mission-based creative agency started in 2000. A West Virginia native and graduate of Shepherd University's BFA program, Jen has primarily worked with small businesses, non-profits, and arts organizations using her expertise to help clients achieve visions that often nurture communities, improve local economies, and foster anti-racist/anti-oppression practices. She lives in Jefferson County with her husband timberframer Patrick Shunney. Jen is a member of the Jefferson County NAACP, teaches meditation and yoga through morningdharma.com and loves to go off-grid in the WV mountains, hiking and trail running.

Bill White, Past President has lived with his wife, Nancy, in Berkeley County for over 20 years. A graduate of Marshall University with a BBA degree, Bill has been a CPA since 1981. He spent 21 years with the U.S. Silica Company, the last 7 as CFO.
Dan Anderson is a local real estate professional who has lived and worked in Shepherdstown since 1995. Canadian born, but a US Citizen since 1989, Dan graduated from Shepherd University with a degree in Political Science and a minor in Journalism. He and his wife Marie have been married for 25 years and they have one son Karl.  Dan served on the board of The Friends of Music for 11 years and is currently on the board of The Shepherdstown Landmarks Commission.
Patty Austin (Hampshire County Community Foundation) A native West Virginian, Patty grew up in Clarksburg and taught in St. Marys and Parkersburg before moving in 2005 to Capon Springs.  As a music educator with degrees from WV Wesleyan College and Indiana University in Bloomington, she has taught pre-school through college.  She currently conducts a children's choir and a youth chorale for the Shenandoah Conservatory Arts Academy in Winchester, VA.  Her choirs have performed as WV Honor Choirs, on Mountain Stage, at the White House, and with Celtic Woman at Wolf Trap.  She has served as WV president of the Society for General Music and the American Choral Directors Association. In 2010 she invited civic and church leaders to come together to create Capon Valley Neighbor to Neighbor, a non-profit that engages volunteers to help people with needs such as minor home repairs or yard work, driving to appointments, financial aid in a crisis, firewood, prayers, and more.  CVNN community events such as a golf tournament, community quilt, chili cook-off, and health fair bring neighbors together and nurture friendships as they work to help others. Patty and her husband Tom live happily with four kitties in Capon Springs where she is active with her church, the Wardensville Lions Club, Story Time at the library, and the family business, Capon Springs & Farms.
Donald Baker (Hardy County Community Foundation) Don, a lifelong resident of Moorefield, is currently serving his third term on the Hardy County Community Foundation Board.  He is a retired insurance agent having begun his insurance career in 1993.  Prior to that, he was a high school social studies teacher, Executive Director of the Hardy County Rural Development Authority, and Executive Director of the West Virginia Rail Authority.  He is currently Chairman of the Board of the Grant County Bank and a member of the Board for Highland Bankshares. In addition to his involvement with the Foundation Board, Don is an active member of the Moorefield Lions Club and the Peru Community Association.  He was one of the founding members of the Board of Directors of the Hardy County Chamber of Commerce.  He is also an active member of the Moorefield Presbyterian Church serving in the church choir and having been a deacon, elder, trustee, and Sunday school teacher. Don and Beverly, a retired high school English teacher, have enjoyed their retirement and are planning visits to see their daughter and family who are living in the Netherlands.  Their son-in-law, Owen, is a managing engineer with ExxonMobil.  They are the proud grandparents of a granddaughter and grandson.  Their son, John, lives in Arlington, VA, and is the assistant comptroller for Monumental Sports, the holding company which owns the Washington Wizards, Washington Capitals, and Capital One Arena.
C.W. (Chip) Hensell III,  is a lifelong resident of Berkeley County and broker/co-owner of a third-generation family business, Hensell Realty Co. Inc.  He chairs the Gift Acceptance Committee.
Judi McIntyre moved to WV in 2005 after marrying Lewis McIntyre. She retired from Columbia Basin College in Pasco, WA as Associate Dean of Research, Planning, and Assessment. In 2006, she went to work at Shepherd University as Director of the First-Year Experience Program and retired from Shepherd in 2013. She currently serves as president of the Spring Mills Women's Association and is treasurer of her HOA.
Patricia McMillan was the Community Development Director and HOME administrator for the City of Martinsburg for eleven years, prior to her retirement in 2015. Pat worked extensively with both public and private nonprofit organizations serving low-income persons throughout the Eastern Panhandle. She was Chair of the Housing Work Group for the Health and Human Services Coalition helping to develop and conduct landlord workshops and the "Successful Renters" program for tenants. Pat also implemented the regional Homebuyer Assistance Program providing down payment and closing costs for low-income first home buyers. Prior to working in West Virginia, Pat spent three decades working in several affordable housing and community development organizations and public agencies in Maryland. Since retiring, Pat has volunteered with Catholic Charities of West Virginia as a family mentor and with Retired Senior Volunteers as a transport team member. She recently joined the Faith Community Coalition for the Homeless as a board member. Pat and her husband Mike Braswell are active in worship and service groups in their parish, Trinity Episcopal Church Martinsburg, and serve as lay Eucharistic visitors. Pat and Mike  moved to Berkeley County in 1993 where their triplets attended the Hedgesville public schools and then WVU. They currently live in Martinsburg and are the proud grandparents of two little girls and one little boy.
Charlotte Norris is secretary of the board of the United Way of the Eastern Panhandle and serves as chair of Burke Street Promise Neighborhood.  She and her husband, Bill, are active in many civic organizations and are members of Destiny Baptist Church in Martinsburg.
Chris Palmer, president of Palmer Investment Properties, LLC, and a graduate of Shepherd University, is a lifelong resident of Berkeley County. He and his wife, Trisha, have two children.
Ruth Pritchard is the owner of Smithfield Farm, Smith Meadows Meats, and Smithfield Farm Bed & Breakfast in south Jefferson County.  Ruth serves on the Scholarship Committee and in her spare time she enjoys traveling and gardening.
 Kenny Roberts was raised in Berkeley County and graduated from Martinsburg High School. He currently serves as Director at Invariant, a government relations and communications firm in Washington, D.C., handling energy, infrastructure, labor, and DEI issues. Earlier in his career, Roberts worked for former West Virginia Senator Jay Rockefeller IV. He's been named one of DC's Top Lobbyists by The Hill, and he formerly worked as the national advance lead staffer for former first lady Hillary Clinton's 2016 presidential campaign. He was recently appointed Chairman of the Berkeley County Democratic Executive Committee and is an Advisory Board Member for the Bank of Charles Town. He also serves on EWVCF's Investment Committee! Kenny splits his time between Washington, D.C. and the Eastern Panhandle. He's an avid tennis player and traveler, and enjoys spending time with his friends and family.
Bonnie Stubblefield moved to Berkeley County with her husband Bill after retiring from 30 years of government service with the U.S. Geological Survey, where she held numerous science and leadership positions, including Regional Director, and Associate Director for Science. Her educational background includes a Ph.D. in Marine Geology and Geophysics, as well as degrees in Geology and Oceanography. Her career provided her with an in-depth knowledge of living and non-living natural resources and a holistic approach to the understanding of watersheds and ecosystems. As a resident of Berkeley County, she has served on the County Planning Commission and on the Opequon Creek Watershed Team. Bonnie is vice-president of Land Trust of the Eastern Panhandle and is a member of the Chamber of Commerce and the Potomac Valley Audubon Society. Bonnie and Bill established the Campaign Against Litter Fund at the Eastern WV Community Foundation in 2015 and the Stubblefield Institute for Civil Political Communications at Shepherd University in 2019. Bonnie currently serves on our EWVCF Investment Committee.
Special thanks to our Emeritus Leadership Council directors who, because of term limits, have rotated off the board, but still support the Foundation in a myriad of ways:

Jeff Boehm
Stewart Borger
Betsy Coffey
Diane Dailey
In Memory of Conrad "Connie" Hammann
George Karos
Jim Keel
Dorothea "Tia" McMillan
Taylor Perry
In Memory of Douglas M. Roach
D. Scott Roach
Betty Russell
Darlene Truman
Terry Lee Walker
Lisa Welch
Jan Wilkins