Building on a Solid Foundation
The Eastern Panhandle of West Virginia, like so many other rural communities in America, was slow to establish its own community foundation. Although the movement that began in 1914 in Cleveland, Ohio was immediately embraced by major cities, few rural areas set up their own community foundations until late in the second half of the 20th century.
Thanks to the vision of a number of community leaders in Jefferson, Berkeley, and Morgan counties, the Eastern West Virginia Community Foundation (EWVCF) was established in 1995 and Doug Roach was elected the organization's first president. Doug would type meeting minutes on an old IBM Selectric typewriter in the back office of Roach Oil. He and the other board members volunteered their time and did everything those first six years while laying the groundwork for future success.
Tia McMillan followed Doug as president and recruited Amy Owen as the organization's first paid employee.
During her decade-long tenure, Amy did a remarkable job of cultivating relationships with donors, financial institutions, and nonprofit organizations.
In 2005, during Diane Dailey's term as president, the Eastern West Virginia Community Foundation moved into its current offices at the renovated Caperton Station at 229 E. Martin Street in Martinsburg.
As total endowments under management grew, Amy was able to bring onboard two exceptional employees—Amy Pancake to coordinate scholarships and help expand operations into Hampshire and Hardy counties; and Felicia Fuller to serve as Finance and Administration Manager, responsible for the complex fund accounting systems and daily financial operations.
When Stew Borger became president in 2007, investment markets were at an all-time high and total assets at the Community Foundation had grown to over $7 million. In September of 2008, the Great Recession began and over the next six months investment markets suffered their worst losses since the 1930s.
Fortunately, the Eastern West Virginia Community Foundation stayed the course and, thanks to a diversified investment portfolio, experienced fewer losses than either the benchmarks or its peers that year.
In order to make ends meet in 2009, the staff took voluntary furloughs, grants were reduced, and donors stepped up to make "pass-through" contributions so scholarships and grants could be awarded. Investment markets began to improve steadily in the spring of 2009 and by the end of 2010, virtually all losses had been erased and funds were back above historic dollar values.
When former Berkeley County Sheriff W. Randy Smith won the PowerBall Jackpot in 2010, he donated $5.9 million to the Community Foundation and almost immediately began recommending donor-advised grants, which have been benefiting Berkeley County nonprofit organizations ever since.
Near the end of 2011, after almost a decade as Executive Director of the Community Foundation, Amy Owen informed the board that she and her husband Don were moving to Virginia to build their dream house and take on new challenges. With Amy's departure date set for May 15, 2012, the board jumped into action, appointed a Succession Committee chaired by board member Jan Wilkins and began the search for a new executive director. After reviewing 43 applications, interviewing 10 candidates, and narrowing the field down to a final three, the board selected Michael Whalton as the organization's second executive director.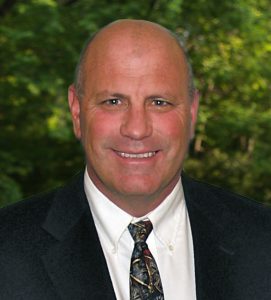 Stew Borger completed his tenure as board president in 2012 and handed the reins to incoming president Scott Roach. In a fitting tribute to family and legacy, Scott began serving his first term as president the same year that his father (and founding president) Doug rotated off the board due to term limits. Under Scott's direction, the foundation enjoyed strong growth and secured its place as an anchor institution within the community.
Donors and investment markets alike have been very kind to the Community Foundation during the past few years, with the average endowed fund enjoying a 7.5% annual rate of return over the past seven years. By December 31, 2016, the Community Foundation was managing more than 180 endowed funds with assets of just over $20 million.
The Community Foundation celebrated its 21st year in 2016, with new programs and projects that helped the organization continue to grow. Darlene Truman, a longtime board member, and donor began serving as President of EWVCF in 2016. Thanks to her connections in the community, the foundation was able to attract new legacy society members and by the end of her tenure in December 2017 assets under management had grown to over $23 million.
Shepherdstown philanthropist Lisa Welch has served on several committees and as an officer of the Community Foundation for six years. She was elected President in 2018. Under Lisa's leadership, the organization continued to enjoy strong growth in both gifts received and grants awarded. By the end of 2019, the foundation was managing more than $25 million in endowed funds, awarding $1 million in grants and scholarships annually, and supporting nonprofit organizations with a series of educational workshops.
In 2020 Bill White assumed the role of President and led the Community Foundation as it navigated through two years of the coronavirus pandemic. The organization stepped up to help local nonprofits by establishing the COVID-19 Emergency Response Fund and awarding nearly $350,000 in high-impact grants. Since its inception in 1995, EWVCF has awarded more than $12 million in grants and scholarships and has become one of the leading grantmakers in the Eastern Panhandle of West Virginia.  During Bill's two years as president, the community foundation experienced unprecedented growth thanks to exceptional market returns and several legacy gifts.
Andrew McMillan took the reins as president in 2022, following in the footsteps of his mother Tia. With strong leadership, an outstanding board of directors, and a seasoned professional staff, the future looks bright for the Eastern West Virginia Community Foundation.